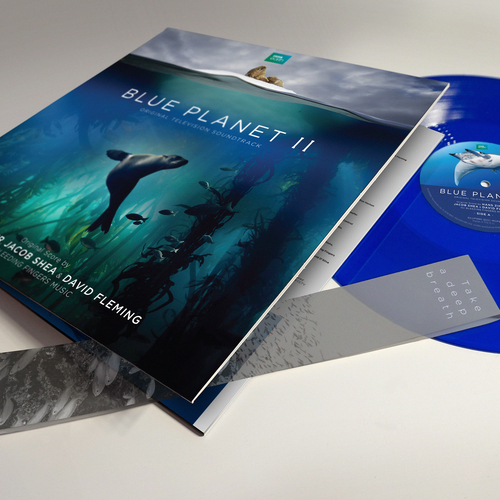 Blue Planet II
| Format | Price | Buy |
| --- | --- | --- |
| Blue Planet II | £22.99 | |
Sorry, Blue Planet II is out of stock.
Description
Blue Planet II
Limited Edition
DLP on Transparent Blue Coloured Vinyl
Original BBC Series Soundtrack
Written by Hans Zimmer, Jacob Shea and David Fleming
Obi-style band instead of shrinkwrap
Powerful and mesmerising, this Hans Zimmer led soundtrack to the latest BBC natural history epic, narrated by David Attenborough makes its debut on vinyl for Record Store Day 2018.
A sequel to the 2001 series Blue Planet, it took 4 years to complete this seven part new exploration of the underwater worlds, with 125 expeditions across 39 countries and 6000 hours of underwater filming. The series was broadcast on BBC One on 29 October 2017 with viewing figures exceeding 10m and its exposure of plastic pollution in our oceans has started a global conversation about reducing plastic waste.
With over 120 soundtracks to his credit which have grossed 24 billion dollars at the box office, Hans Zimmer has been honoured with many accolades: an Academy Award, two Golden Globes, three Grammys, an American Music Award, a Tony Award and The Henry Mancini Award for Lifetime Achievement. His Academy Award nomination for Interstellar marked his 10th Oscar nomination.
The composition is completed by Jacob Shea and David Fleming from Emmy and BAFTA nominated Bleeding Fingers Music. Bleeding Fingers has created original music for productions including the Fox's The Simpsons, BBC's Planet Earth II, National Geographic's Princess Diana In Her Own Words, NBC's hit Little Big Shots, Sony's Snatch (TV), Amazon's American Playboy, AMC's The Making Of The Mob, Netflix original Roman Empire and History Channel's Mountain Men.