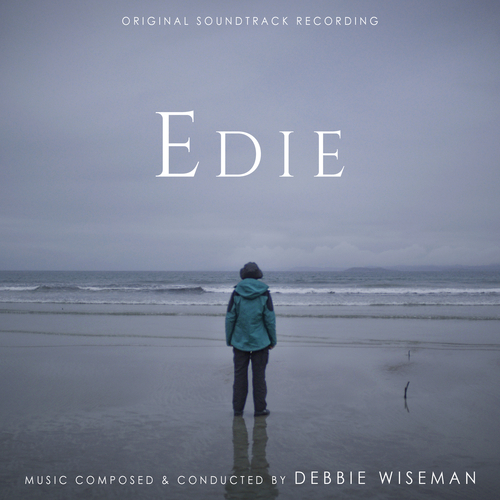 Edie (Original Film Soundtrack)
Available Formats
Tracks
Price
Buy
CD Album
13 tracks

£

8.99

Out of stock

Download Album (

MP3

)
13 tracks

£

8.99

Download Album (

FLAC

)
13 tracks

£

8.99

Download individual tracks
From £0.99
Description
Debbie Wiseman - Edie (Original Film Soundtrack)
Edie stars Sheila Hancock and Kevin Guthrie and features a truly moving performance from
Hancock in the title role, an elderly woman, who in the aftermath of the death of her controlling
husband, decides to fulfil a life-long dream of recapturing the magic she had as a young girl by
climbing a Scottish mountain. Edie employs Jonny (Kevin Guthrie - Dunkirk, Whisky Galore!) to
help her prepare for the gruelling climb ahead and this sparks a surprising friendship.
Throughout the past 20 years, there are probably few people in the UK who have not heard a theme from one of Debbie Wiseman's films or television productions. Whether it is watching Stephen Fry bring to life Oscar Wilde for the big screen, hearing the latest political commentary on a Sunday morning with Andrew Marr, or revelling in the Tudor world of Thomas Cromwell in "Wolf Hall", Wiseman has gifted us iconic themes of beauty and passion, love and laughter. Her poetry collaboration with Alan Titchmarsh, The Glorious Garden, topped the UK Classical Chart in March this year.

"Debbie's music captures the soaring spirit of a lost soul reborn by the beauty of nature and
smell of adventure but most of all by the human friendship of a kind young man."
- Simon Hunter, Director of Edie

Reviews
"…a melodic gentle score, one that recalls Whitnail and I in its leaning towards 80s sadness, past tragedies and retrospection."
- Record Collector
"Scotland's canvas sells itself well, but set against Debbie Wiseman's atmospheric soundtrack and coupled with the touching storyline of Edie's tragic past, these hills and glens become all the more beautiful."
- The Wee Review (4*)
"It would be an understatement to say Scotland has never looked so incredibly awe-inspiring on film before. This is underpinned by Debbie Wiseman's exquisite and deeply moving score that is just another element in what makes Edie such a memorable and joyous experience."
- Movie Review World
"There are two things whipping up my excitement and delight at slipping this CD out of it's plastic wrapper, opening the case and carefully placing into my CD player. And they are Debbie Wiseman and Sheila Hancock. Both are in different spheres of the arts but I love them both equally. This soundtrack is our journey with Edie and all the complex emotions she feels on the way but it still retains the optimism and the yearning to complete it. It's gentle in it's delivery. It's short and uncomplicated theme running through the cues with finesse and purpose. I can't praise it enough."
- Filmic
Any new score by British composer Debbie Wiseman is a delight, however her latest release, Edie is an even greater joy, the music is such an overwhelming pleasure, it is subtle and thematic and also haunts the listener right from the moment they first encounter it.
This is a score that you won't like, instead you will fall in love with it and adore it. Subtle but
affecting, EDIE is a must for your collection.
- Movie Music International
"Edie" is the kind of score that is impossible not to like… It's simply another gem from Debbie Wiseman that will bring joy to each listener.
- Soundtrack Dreams
Tracklisting
CD Album (SILCD1565)
Download Album (SILED1565)
Debbie Wiseman

- Training Day

Debbie Wiseman

- To Lochinver with Jonny

Debbie Wiseman

- Night of Wonder, Morning of Trouble

Debbie Wiseman

- Alone in the Past

Debbie Wiseman

- Searching for a Bed

Debbie Wiseman

- Packing up for Adventure

Debbie Wiseman

- New Clothes, New Life

Debbie Wiseman

- Midnight Stranger

Debbie Wiseman

- Heading off into the Wilds

Debbie Wiseman

- An Evening Row

Debbie Wiseman

- Hanging in There

Debbie Wiseman

- I Can't Go Back

Debbie Wiseman

- Edie