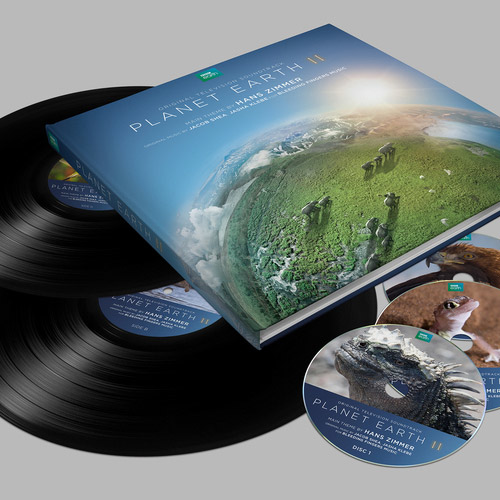 Limited Edition Planet Earth II Vinyl
| Format | Price | Buy |
| --- | --- | --- |
| Limited Edition Planet Earth II Book/Vinyl/CD | £80.00 | |
| Limited Edition Planet Earth II Vinyl Only | £25.00 | |
Description
Limited Edition Planet Earth II Vinyl
Book/Vinyl/CD - £80 includes:
48-page book with full colour illustrations
Double Vinyl LP - selected cues including previously unreleased music
Triple CD including unreleased music and all previously released cues
Vinyl Only - £25 includes
Double Vinyl in Gatefold Sleeve
In November 2016 the BBC brought Planet Earth II to UK television screens. Narrated by Sir David Attenborough, the series was universally acclaimed as one of the greatest nature documentary series ever made and gained a worldwide following. The specially commissioned soundtrack from Hans Zimmer and his team leads with the composer's powerful theme to the series which reflects nature in all its awesome power. With over 120 soundtracks to his credit Hans Zimmer has been honoured with many accolades, an Academy Award, two Golden Globes, three Grammys, an American Music Award, a Tony Award and The Henry Mancini Award for Lifetime Achievement. The score composition is completed by Jacob Shea and Jasha Klebe from The Bleeding Fingers Custom Music Shop.