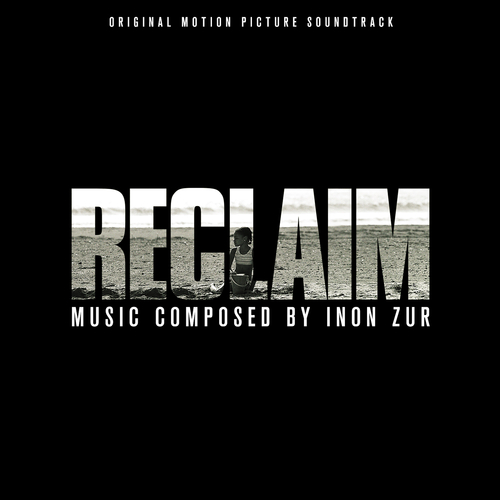 Reclaim
Available Formats
Tracks
Price
Buy
CD Album
16 tracks

£

8.99

Download Album (

FLAC

)
16 tracks

£

7.99

Download Album (

MP3

)
16 tracks

£

7.99

Download individual tracks
From £0.99
Description
Inon Zur, Edgardo Monserrat, Mike Harris - Reclaim
Hollywood Music Award winning and BAFTA nominated composer Inon Zur crafts an emotional acoustic score for
RECLAIM, a suspense-thriller inspired by real-life events, starring John Cusack, Ryan Phillippe and Rachelle Lefevre

The story follows Steven (Phillippe) and Shannon (LeFevre), an American couple, who travel to Puerto Rico to finalize
the adoption of their seven-year-old daughter, Nina. However, when Steven clashes with an intimidating local
(Cusack), things go from strange to absolutely terrifying when Nina disappears from her bed one night. Despite frantic
efforts to recover their daughter, the young couple hit roadblock after roadblock and become increasingly
desperate, finding themselves further entwined in a perplexing web of lies and confusion.
Inon Zur's original score features an emotionally powerful combination of rich, sweeping strings, performed by the
Macedonia Radio Symphonic Orchestra, delicate piano and acoustic guitar matched with dramatic orchestral
writing and percussion for the action chase sequences. In addition to employing the lush sounds of the symphony
orchestra, piano and traditional acoustic guitar palette, Zur experimented with different techniques on a bowed
guitar to produce unusual string sounds and effects to evoke unease and tension during the edgier scenes of the film.
Describing his approach to scoring the film, Zur said, "First and foremost I related to the story as a parent. Your instinct
is to protect your child whatever the circumstances, so I wanted the music to reflect the couple's desperate struggle
to get Nina back, no matter the danger or cost."
Inon is also a great creative thinker and collaborator. The song for the movie "Fighting the World", was originally
written and performed by 11 year-old Maddie White. The song is inspired by children struggling to make sense of the
world and is an anthem for all the disenfranchised kids, encouraging them to stand up for what they believe in.
Inon saw Maddie's video and instantly knew this was a great song - the perfect song - for the movie RECLAIM he was
working on! Bringing on board Singer/guitarist Mike Harris and producer/keyboards Alex Ruger, the team recorded
the song at Inon Zur's Encino studio with Maddie singing backing vocals.
Reviews
"a terrific, nail biting score from Inon Zur"
- Exclusive Magazine
Tracklisting
CD Album (SILCD1454)
Download Album (SILED1454)
Inon Zur

- Haiti Requiem and Arrival

Inon Zur

- Nina

Edgardo Monserrat

- Mamasita

Inon Zur

- A New Family

Edgardo Monserrat

- Mujer

Inon Zur

- Missing

Inon Zur

- Taken

Inon Zur

- Captured

Inon Zur

- The Big Big Escape

Edgardo Monserrat

- Tu eres mala

Inon Zur

- Car Chase

Inon Zur

- Hanging On a Cliff

Inon Zur

- All Is (Not) Well

Inon Zur

- Jungle Chase

Inon Zur

- The End

Mike Harris

- Fighting the World