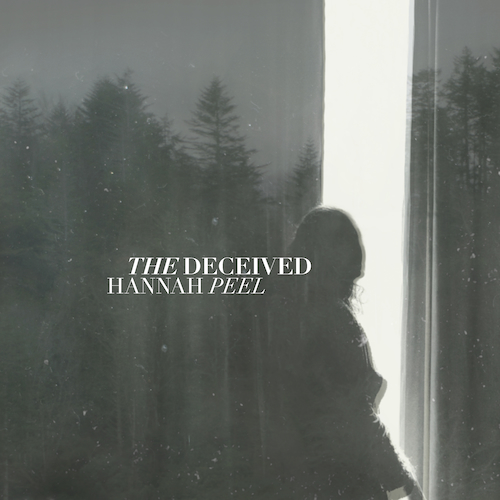 The Deceived (Original Television Soundtrack)
Available Formats
Tracks
Price
Buy
Download Album (

MP3

)
24 tracks

£

8.99

Download Album (

FLAC

)
24 tracks

£

8.99

Download individual tracks
From £0.99
Description
Hannah Peel - The Deceived (Original Television Soundtrack)
Emmy-nominated composer Hannah Peel has created a darkly atmospheric soundtrack for The Deceived, a new contemporary psychological thriller set to air this week.

Written by Lisa McGee (Derry Girls, Being Human, The White Queen) and Tobias Beer, the four-part drama from New Pictures (The Missing, Catherine the Great) aired on Channel 5 from Monday 3 August 2020.

The Deceived is a compelling, sinister narrative of lust, manipulation and betrayal and to soundtrack that, Hannah Peel drew on one of the masters of the genre as inspiration: "I approached this in the same way as a full film score. I'm a fan of Hitchcock and of course the incredible Bernard Herrmann scores that always leave a wonderful aural aftertaste. The obsessive romance of Vertigo played on my mind a lot," says Peel, "but The Birds was my main grounding for inspiration. The use of field recordings and electronic manipulations created a unique soundscape. This really came into play for a lot of my au-dio source material, which I recorded on set. I spent a day on set recording sounds specific to the old house to be able to work into the soundscape of the score. Un-nerving atmospheres from crystal cut glass, sub-bass creaks from the front door: with electronic manipulation they became a foundation for me to score the strings on top of."

Tensions and releases occur throughout. "The string scoring was saturated with swells and high contrasting dynamics," explains Peel. "The players had to ease in and out of all parts as if breathing deeply. The electronic synths always had pulses within them, to keep building upon the restlessness. The piano also came into play a lot; high imperceptible tin-kles on the strings themselves, mixed with the loud and low reversed swells leading into the shock moments. I used my voice intangibly too to underscore moments with whispers and ghostly melodies expressive of certain characters."

Hannah Peel is a Northern Irish artist, composer, producer and broadcaster. Throughout a career that has included the solo electronic and pop work of Awake But Always Dreaming, which became an ode to her grandmother's mind as she lived with dementia; the electronic ruralism of Chalk Hill Blue, an album recorded with the poet Will Burns; and the space and the unparalleled vastness of Mary Casio: Journey to Cassiopeia, scored for synthesisers and a 30 piece colliery brass band - Hannah Peel's work is ambitious and forward-looking, adapting and re-inventing new genres and hybrid musical forms.

In 2019 she composed and recorded the soundtrack for Game of Thrones: The Last Watch which earned her an Emmy nomination for 'Outstanding Music Composition For A Documentary Series Or Special (Original Dramatic Score)'. Peel also began presenting the BBC Radio 3 show Night Tracks and scored the documentary film about the ground-breaking photographer and model, Lee Miller, which aired on BBC 2, May 2020.

Reviews
"The Deceived flirts with experimental sounds as the primary character herself delves deeper into her
obsession, while somber, lyrical strings speak to an emotional unraveling that sees hints of hope and
light only in the final tracks on the playlist. As such, Peel's score is a cut above this sort of television
thriller outing, and it doesn't wear out its welcome on Silva's 50-minute album." - Film Score Monthly
Tracklisting
Download Album (SILED4897)