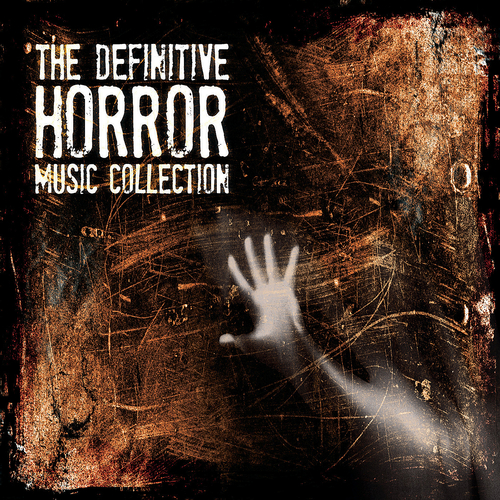 The Definitive Horror Music Collection
Available Formats
Tracks
Price
Buy
Download Album (

MP3

)
60 tracks

£

15.99

Download Album (

FLAC

)
60 tracks

£

15.99

Download individual tracks
From £0.99
Description
The City of Prague Philharmonic Orchestra - The Definitive Horror Music Collection
This long awaited 4 CD box set features 60 tracks from Horror movies spanning 90 years of Cinema, from the 1922 landmark silent Nosferatu all the way through to the 2009 release Drag Me To Hell. Includes classics from the genre such as The Shining, Halloween, The Exorcist, Suspiria, A Nightmare On Elm Street, Buffy The Vampire Slayer and Poltergeist.
Reviews
"the sound quality of the digital recordings shines… it is undeniable that there are almost 5 hours of great music in this set for horror and film music fans to enjoy."
-scoretrack.net
"Now That's What I Call Horror Music Volume 1! ...a stunning 4-disc set"
- zonehorror.tv
"impressive four-disc compilation"
- moviescoremagazine.com
"crisp recordings of polished performances… great value for money"
- Music From The Movies
"ideal background music for your Halloween party"
- ScreenSounds
"While previously released many years ago, the real treat of this collection, in the opinion of this reviewer, is the James Bernard horror material. "
- Main Titles
"a fantastic anthology, going from your standard "must-haves" to a bunch of lesser known, and even never-before-released pieces of music. "
- The Examiner
Tracklisting
Download Album (SILED1288)
The City of Prague Philharmonic Orchestra, James Fitzpatrick

- Twilight - Edward At Her Bed / Bella's Lullaby

The City of Prague Philharmonic Orchestra, James Fitzpatrick

- Let the Right One In (Låt den rätte komma in) - Eli's Theme

The City of Prague Philharmonic Orchestra, James Fitzpatrick

- King Kong - King Kong / The Venture Departs / It's Deserted / Central Park / The Empire State Building / Beauty Killed the Beast
The City of Prague Philharmonic Orchestra, James Fitzpatrick
- Army of Darkness - Prologue and Building the Deathcoaster
The City of Prague Philharmonic Orchestra, Nic Raine
- The Witches of Eastwick - Dance of the Witches
The City of Prague Philharmonic Orchestra, James Fitzpatrick
- The Shining - Music for Strings, Percussion and Celesta (Excerpt)
The Philharmonia, Neil Richardson
- Taste the Blood of Dracula - The Young Lovers / Ride to the Ruined Church
The Westminster Philharmonic Orchestra, Kenith Alwyn
- Bride of Frankenstein - Creation of the Female Monster