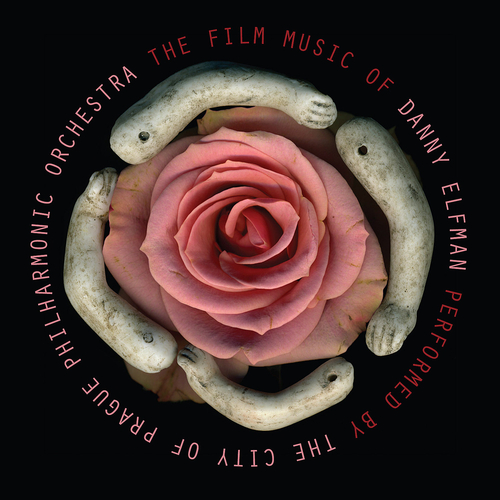 The Film Music Of Danny Elfman
Available Formats
Tracks
Price
Buy
CD Album
14 tracks

£

5.99

Out of stock

Download Album (

MP3

)
14 tracks

£

7.99

Download Album (

FLAC

)
14 tracks

£

7.99

Download individual tracks
From £0.99
Description
Various Artists - The Film Music Of Danny Elfman
Bringing together Danny Elfman's best work, this collection spans over 28 years and features the composer's essential film and TV music repertoire - Edward Scissorhands, Spider Man, Batman, Mars Attacks!, The Simpsons Theme, Desperate Housewives

Danny Elfman recalls that the first time he became aware of film music was in his youth during a screening of The Day the Earth Stood Still (Robert Wise, 1951). The influence of Bernard Herrmann's cult soundtrack can be seen in score to Tim Burton's sci-fi spoof Mars Attacks! Other film composers have also proven to be influential, such as Nino Rota and Erich Wolfgang Korngold, the former in Elfman's playful music for Pee-wee's Big Adventure, the latter in his score for blockbuster Batman.

Sometimes Elfman's music has a distinctly Russian feel, inspired by the likes of Prokofiev, Stravinsky and Tchaikovsky's ballet music, while his frequent use of choirs reflects his love of choral music by the likes of Mozart and Carl Orff.

Danny Elfman has a long working relationship with film director Tim Burton and some of the very best pieces in this collection feature music from Burton's quirky and often dark films. Through the collaboration lasting over 25 years Elfman created one of the most distinctive and recognizable bodies of work in contemporary film music, bringing his talents to Burton's spine chilling fantasy world populated by superheroes, monsters and freaks.

Composing the music to such projects as Beetlejuice, Edward Scissorhands, Mars Attacks!, the Grammy-winning Batman and Nightmare Before Christmas, Elfman has developed an individual voice - dark and brooding while at the same time lush and romantic, perfect accompaniment to Burton's own world of Gothic imagination.

Tracklisting
CD Album (SILCD1268)
London Music Works

- Pee Wee's Big Adventure - Breakfast Machine

City Of Prague Philharmonic Orchestra | Nic Raine

- Beetlejuice

City Of Prague Philharmonic Orchestra | Nic Raine

- Batman - Theme / Flowers / Love Theme / The Joker's Poem / Up The Cathedral / Waltz To The Death / The Final Confrontation

City Of Prague Philharmonic Orchestra | Nic Raine

- Edward Scissorhands - Main Theme / Ice Dance

City Of Prague Philharmonic Orchestra | James Fitzpatrick

- Batman Returns - End Titles

City Of Prague Philharmonic Orchestra | James Fitzpatrick

- The Nightmare Before Christmas - Christmas Eve Montage

City Of Prague Philharmonic Orchestra | Nic Raine

- Mars Attacks! - Introduction / Main Titles

City Of Prague Philharmonic Orchestra | James Fitzpatrick

- Sleepy Hollow - End Titles

City Of Prague Philharmonic Orchestra | James Fitzpatrick

- Spider-Man - Main Theme

London Music Works | Nic Raine

- The Corpse Bride - The Piano Duet / Victor's Piano Solo

City Of Prague Philharmonic Orchestra | James Fitzpatrick

- Charlie And The Chocolate Factory - Finale

Daniel Caine Orchestra | Nic Raine

- Sledgehammer

City Of Prague Philharmonic Orchestra | James Fitzpatrick

- The Simpsons

London Music Works

- Desperate Housewives
Download Album (SILED1268)