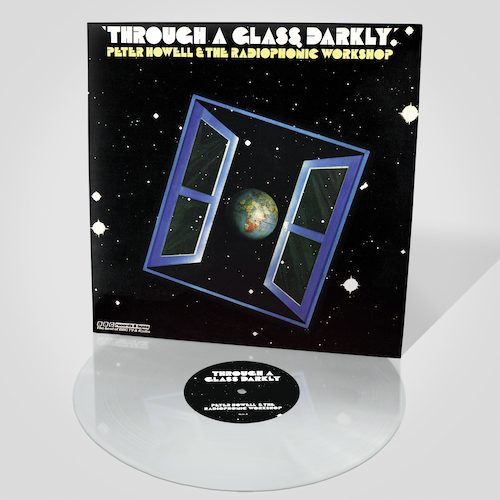 Through A Glass Darkly - Vinyl LP
| Format | Price | Buy |
| --- | --- | --- |
| Through A Glass Darkly - Transparent Vinyl | £17.99 | |
Description
Through A Glass Darkly - Vinyl LP
Reissue of Classic LP on Transparent Vinyl
500 Limited Edition
Printed Inner Sleeve

Peter Howell joined the BBC Radiophonic Workshop in 1974, coming from a career in various psychedelic folk bands, which saw him record five albums with fellow musician John Ferdinando. He composed his first Doctor Who output in '75 in the form of additional incidental music and electronic overdubs for "Revenge of the Cybermen", and Special Sound for "Planet of Evil".In 1980, he was asked by the programme's then new producer, John Nathan-Turner, to update the iconic Doctor Who theme. The new arrangement appeared on that year's "The Leisure Hive", continuing to be used through Tom Baker's remaining series as the Doctor and throughout Peter Davison's.
"Through A Glass Darkly" was released in 1978 as a standalone studio album by Howell in collaboration with the BBC Radiophonic Workshop. The six original instrumental compositions (one of which is 19 minutes long) flaunt a prog rock influence as well as the distinctive electronic sound of the RWS. "The Astronauts" (track 5, side 2) appeared again as a B side to the 1980 single release of his version of the Doctor Who theme. Howell is now part of the newly-revived independent "Radiophonic Workshop" which has been playing festivals (Glastonbury and Womad) and composing new music including the score for the recent feature film by Matthew Holness, "Possum".