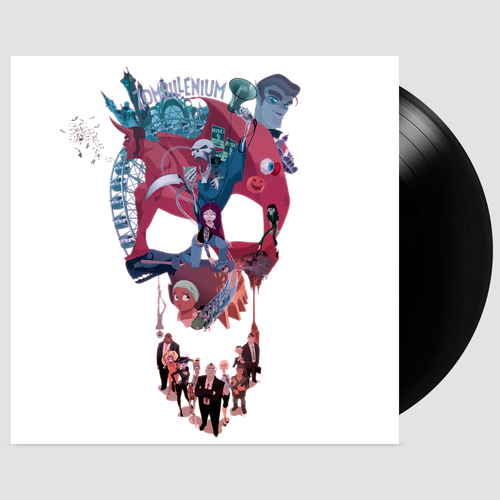 Zombillenium - Vinyl
| Format | Price | Buy |
| --- | --- | --- |
| Zombillenium Vinyl | £15.00 | |
Description
Zombillenium - Vinyl
Based on the French graphic novel of the same name, Zombillenium is an animated film by Arthur de Pins and Alexis Ducord released in October 2017 after premiering at the Cannes Film Festival earlier in the year. The story takes place in a horror theme park where real zombies, vampires and monsters entertain human tourists. It's a thankless task but everything changes for the disenchanted monsters when they are forced to turn meddling health and safety inspector, Hector, into one of them. Trapped and separated from his daughter, he becomes an integral part of the monsters' plan to turn the fortunes of the beleaguered theme park around.
The soundtrack, by Eric Neveux (with songs by Mat Bastard) is released digitally on October 13. French composer Neveux has scored over 55 feature films (including Just Like a Woman (2013), Two Men In Town (2014), La Route d'Istanbul (2016)), as well as music for TV (Borgia, Un Village Français) and put out an album under the name Mr. Neveux which was released on the UK's label Cup of Tea Records.
The vinyl has been produced to promote the film and is therefore extremely limited.